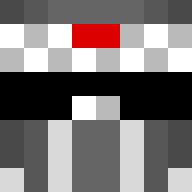 ELITE
MVP+
MVP
VIP+
Your Minecraft Username
AT0MICCHIk3N (ssChicken)
What server are you applying for
Islands
---------------------------------------------
First Name
Nicolas
Country or Timezone
vancouver (PST)
Age
19
Discord username
ssChicken#3274
---------------------------------------------
Why do you want to become staff?
I want to become staff because I love the people on manacube they're like a second family for me. I want to make the experience the new player and the old player the best I can. I love helping people out by example from the age of 12-17 I work myself to help people that needed help by doing charity work every 2 weekends I would go outside of a grocery store and ask people to help or organize event for hours and I even donated my own money to try to give other kids that don't have money or sick a chance of life and the experience of exploring the world or have fun (if you want to know the charity Dm me on discord). now I want to help the people that gave me a place to play and have fun.
How long have you played on ManaCube?
i played manacube for around 7 month (played island for 230h) and play skyblock for 900h
How many hours a week can you dedicate to Manacube?
i will dedicate 15-20 h a week to the in game and for the discord and forum i will dedicate 8-10 h a week
What skills do you feel you have that will help the server?
Knowledge:I know all the rule, I have read multiple times . after that with all my time on islands and skyblock I have gain a lot of knowledge to help the people with the commands (/msg,/pay,/cubit pay,/tf, and more) or by example the nether is disable on Skyblock and the best way to get lava bucket is with /kit starter that give 1 lava bucket or you can right click a obsidian block with a bucket in you're hand.
Maturity: my maturity is not perfect but i can tell you when things become serious i will focus and stop all jokes and become serious and concentrate and finish the task ahead.
Social: I'm a guy that is easy to talk to. What I mean by that is when someone disagrees with me, I will try to understand his/her point to point of view before making a decision or saying I'm right. I love talking on the manacube discord just go ask how people are doing or try to help people.
Leadership: as a leader, you need to be able to make the right decision and explain your decision and why you took that decision. To make understand them what the goal (to make the server a better place for everyone). I created a family (clan) on Aztec and the purpose of that family was to reward the people I saw in chat that was nice to make everyone help each other and be nice with one another. I would scout them out for 2 days and try to bring them into the big family. Patience: I can explain something to someone that doesn't understand, I will go into more detail and explain every little thing to get him/her to understand better.
Adaptability: The ability to pivot between assignment and carry out multiple tasks to work long or to work on a Project with even with people.
Positive attitude: I am always happy. I always see the better of things. Willingness to learn: no matter my age I'm always down to learn a new skill or technique.
What experiences have you had which could help you as staff?
I know how to work under pressure: I work in a kitchen where there was a lot of stress and in those situations, you need to be calm and you need to concentrate on the task ahead.
I know how to deal with young and old people: I have in a summer camp where I had 11 kids to take care of and to prepare something that all of them would enjoy.
I always put others before me: what I mean by putting people before me is I never talk about myself and I will try to help the people that need help by example people that are not feeling good like a depression or something like a breakup or a bad day I will have a private conversation with them and I will try to make them feel better.
What three attributes distinguish yourself from other players that qualify you to be a helper?
Cheerful: I'm always happy and I try to bring joy to everyone I see. I see the positive in people and try to bring out the best in people.
Helpful and generous: when I see a new player come to islands I say welcome and I ask him/her if she/him need help with understanding the gamemode or if they have any question and tell him/her that if she has question in the future to ask me and I will be happy to answer with the best of my knowledge. Like I said before I created my clan on skyblock and now I have created a new groupe of friends and I started to buy some of them ranks and gave the people with no rank or VIP tf (time fly) so they would an easier time to build or to help the other members of island or the gamemode.
Patient and understanding: like I said I work with kids and it took a lot of patients because kids would get angry or sad and I needed to understand why they're mad or sad and I got a lot of reasons (didn't want their parents to go, other kids were being mean to them, didn't like the game that I choose or the kids voted for, etc) and you need to put yourself in their shoe meaning putting yourself in their place to understand how it feels.
Please explain what you believe the role of a staff member is.
I believe the role of a being staff is to make the server a place where everyone can enjoy playing the gamemode . And to make that happen the staff are there to warn the people that don't follow rule and they also have to help the people with questions about the server. The last thing is to set a example for other players.
Are you able to use recording software?
yes i'm using nvidia and if you have one better i will be willing to use it
Anything else we should know?
First thing first I want to apologies for the mistakes. I just want to let you know that I'm dyslexic (this word means I have trouble reading, that I mix up the letter in a word and then that means I read a different word) and Dysorthographia (this word means that I have trouble to write). I'm bilingual my first language is French for Canada (Quebec) and my second language is English. I am very active in the manacube discord (level 42). one of the I didn't mention this on any off the question, but I would help the server by helping the people and enforce the rules and record any evidence against a hacker, chat spammer, someone dodging the chat filter.
thanks for reading my staff application.
Have a great days
You are aware that all information provided must be true, and if found to be false, will result in an automatic rejection of this application
Yes
You are aware that if you are accepted, you will be required to use a microphone for some sections of staff training to talk with the senior staff member leading your initial and future training sessions:
Yes