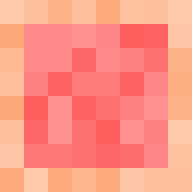 ELITE
PATRON
MVP+
MVP
VIP+

Joined

Feb 2, 2019
Posts

12
Ratings
Giveaway at /warp keyless between Sep 4th - Sep 14th. On the 14th the 5 winners will be randomly chosen using Wheel of Names. Prizes will be decided Sep 10th.
Current Sponsors:
SinnerStar: /warp enchants
usedtobeathletic: /warp parkour
Mod+ Selfoccate
YaBoyHenny: Sorry <3
CupCakeWar: The greatest
Germandude2: duddeeee
SuPeR_PiZzzA: DIE KMOORE!
TheRealAzza: Um... Hello?
One entry per person, entries are free and will be accepted starting the 4th. Join for fun but please only join if you actually need the items given away. Thank you sponsors and I will see you all then.
Donations are accepted! The more you donate the bigger the pot! Your name will also be placed on a donation wall.
Last edited: