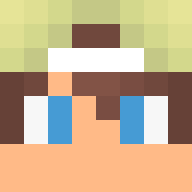 MVP+
MVP
VIP+
VIP

Joined

May 8, 2020
Posts

12
Ratings
Hello ManaCube KitPvP Community,
I have decided to make this thread to
attempt
to see an improvement to the KitPvP server, as everyone that plays actively will know KitPvP is in real need of some help. It's struggling really hard, making people very frustrated and in general in need of several fixes to server aspects. In the post i hope to outline most of the issues for the Admin team in the hope of seeing an
improvement
to the day to day playability of the server as a whole. ManaCube has been an awesome place for me to play for over a year now and I would like to see some improvements to make the game
enjoyable
once again, because it hurts me to say this but right now it's not fun. It's very frustrating and upsetting to play.
Anti-Cheat:
The most important issue on KitPvP currently is the lag and
combat kicks
, yes. I'm sure we all here this a lot but it is very important to outline the damage this does. The lag kicks in combat does a huge amount of damage to the
active
playerbase. Especially those with god
Diamond Armour.
Currently being kicked, by the server, in combat makes you drop your gear, as you die. Firstly, please change this short term so that you
don't
drop your gear if you are
kicked
in combat, this will at-least fix the issues short term. I for one knowing the lag kicks don't wish to fight in PvP due to the fact i will loose my gear without even dying to a player. If I knew I was not going to drop my gear my frustration would be a lot less. I'm not saying remove combat tag, if you get tagged by a player and press disconnect, of course you should loose your armour, but if the
server
kicks you, you should keep your armour.
I also beleive strongly that if you are
kicked
in combat, again by the server, you should not die. You should simply be sent to the Hub and reconnect at
spawn
. This would stop people from
loosing
high kill streaks to lag as-well. Currently it is
impossible
to go for a record on kill-streak because before you get to 500 kills you will 100% have been kicked.
Yes, this is only a short term solution, in theory you want people to loose kill-streaks and drop armour, assumably because the Anti-Cheat is detecting
hacking
and that person should suffer for breaking the rules, however while it is affecting the
legitimate
players this feature should be
removed
from the combat tagger.
While on the subject on the Anti-Cheat, I also believe the Anti-Cheat should announce when it has kicked someone for detecting hacks. This will help determine why people were kicked and sent to the Hub. It will also give players the ability to understand better why they were kicked. It also allows us to gather evidence for a refund on our gear, this would be another possible solution.
I am going to make a sub-category for this as I believe this is also due to the Anti-Cheat. I would like to quickly mention
block lag/getting stuck
in blocks.
Getting stuck in blocks is a huge reason people get sent to the Hub (Kicked). This is always caused due to half blocks, such as
slabs
,
glass panes/blocks
and
stairs
. I believe if this was fixed, we would see a massive
decrease
in false flags/kicks. This would be one of the first things I looked into regarding false flagging. It's very irritating to get stuck in a block, have someone smack you until you get kicked, then loose all your gear.
Experience:
I would like to mention experience. We
don't
receive experience for
killing players
, like we did in season 9. This would be massivly helpful in completing some of the
achievements
. Currently the only way to receive experience is
fishing
really. Although fishing can get pretty boring, considering the aim of the server is to PvP. Experience gets used up so quickly when using an anvil on books etc, therefore the anvil achievements take an extremely long time. My suggestion would be to add a small, does not have to be loads, of experience when completing a kill on KitPvP.
Experience in general should be
easier
to come across on the server. There are many ways to implement the obtainability of
experience bottles
. It would be nice to see an increase of the usage of enchantment tables, anvil usage and customised gear.
Vote Crate:
I would like to see the return of the vote crate key, this could help with the suggestion above, again giving the common chance to receive
experience bottles
. The rewards don't have to be fantastic but it would be a boost. Small amounts if
cash
,
mana
and
perishables
(Golden Apples, Soups & Legendary Fish). It would be nice to see an increase of votes for KitPvP. The vote crates could maybe also give a small chance to give a
Ancient Key
. I say this because the
Ancient kit
is really hard to get. This would increase the chances at it.
Vote crates can provide something for people to collect, possibly even a custom book that can
hit at fairy locations
. I'm always looking for things that can
increase the need for people to vot
e or use crates and small additions such as these would help tremendously.
Bounties:
I don't really have much to say in regards to bounties other than possibly add a
mana reward
for killing someone with a bounty. It's currently very hard to build up a bounty via kill-streaks. It would be nice if when completing it you are reward a little more. People don't set massively big bounties on players and it would be nice to see an increase in active bounties.
The milestones
smoke kill effect
does not work, it would be nice to have this fixed. The milestones are relatively hard to hit so for the last milestone it would be nice to see an increase in the rewards.
Bounties are an awesome way at targeting and tracking a player, it would be nice to see this feature used more, possibly
increase
the cash reward for players when killing a player with a bounty, this is of course only affective for bounties placed on players because of their kill-streak.
Squads:
The squads feature is very cool, I love fighting with my squad and fighting other squads. However I feel like a few adjustments need to be made. You can currently open you squad vault
in combat.
This allows people to enderpearl and quickly store their armour and not loose anything while tagged by another player. This needs to be fixed. It's heavily abused.
Squads also need to have
friendly
PvP enabled, I hate fighting with my squad and accidentally hitting them in the mass amount of people, this feature would be really useful when playing with your squad and I really hope to see it implemented.
It would be also nice if squads could do a
/squad duel.
Where squads can pick their team mates and do a 4v4 duel as a squad. This way people can't interfere with squad fights, in this duel you would
use your own gear
and your gear would be
dropped and lost if you died
. The squad fight would last for 10 minutes before being classed as a draw. This could also have a leaderboard with points and maybe even add a small payout at the end of each month for the squad with the most squad wins.
KoTH:
We all know KoTH is not working and it would be nice to see this be implemented back working. Fighting for the loot is very useful and fun, it gives players a place to all collect up and fight. I would be very interested in seeing this make a return.
If KoTH is not possible, maybe some other
PvP even
t such as a bos that spams in at coords to go kill and the player with the most damage gets rewards, or something like this. PvP Events are something to fight for. People will do anything for decent loot.
I would be interested in hearing feedback about the thread, if you guys would like to see some of these changes, especially the lag fixes, please leave a comment below and like my thread, I would appreciate the reactions. I have worked very hard on this thread and would like to see the reaction of the community.
Admin Team, please, i'm on my knees here. Help us fix the lag on KitPvP and make ManaCube great again, no pun intended. I would really like to see the increase in players and be-able to fight in my god armour without loosing it to lag, everytime.
Lollipop56 | ManaCube KitPvP
@Boomclaw
,
@SunsetMagic
,
@Dacon
- Please read over the thread it could really help the server and I would also appreciate your opinions.