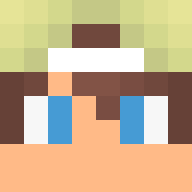 MVP+
MVP
VIP+
VIP

Joined

May 8, 2020
Posts

12
Ratings
Hello ManaCube KitPvP Community,

I'm back again, this time with a bit of a smaller post but something i see close to the heart of the community.

I, along with others, would love to see more fairies added. Some unique locations and places maybe still undiscovered throughout the kitpvp map. The current fairies are the perfect level of difficulty. However the active players in the community have found them all. It's a really good way to collect mana. It would be interesting to see more locations added.

With this, it would also be interesting to see a few more mana related items added to the blackmarket. Ideas like KoTH summoner would be something interesting.

Please leave a reaction to this thread and agree with me if you would like to see more fairies added around the KitPvP map.