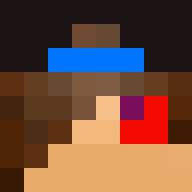 MVP+
Your Minecraft Username
PizzaMorris
What server are you applying for
KitPvP
---------------------------------------------
First Name
John
Country or Timezone
United States
Age
19
Discord username
PizzaMorris#2210
---------------------------------------------
Why do you want to become staff?
I want to become staff because in my time playing here, as a member to a mvp+, I hear a lot about strong communities among other gamemodes. Every gamemode besides Kitpvp... I've realized how many people who support this gamemode are anti-friendly. I would say the hackers as well but you can't have a good server if the people at the top are ruthless to new players. Me and my friends have experienced this when I joined this server not to long ago, we joined looking for some pvp, many kitpvp servers have a stale taste but we enjoyed playing this one. Behind the scenes of staff the real vulgar and rude side of the community stands out. Without saying any names I've seen new players bullied into leaving the server for good. I've also seen other supporters of this server get mistreated and disrespected to the point of quitting kitpvp. There are way to many toxic individuals within this kitpvp community and I don't want that to be what shines for manacube in any sense.
How long have you played on ManaCube?
I've played Manacube and Kitpvp since 09/10/19.
How many hours a week can you dedicate to Manacube?
I can dedicate at least 4-5 hours each day and about 7 or 8 on a day off. I do work all week days and sometimes Saturdays so I would be more of a night-shift player. I've already spent a total of 16 or more days worth of playtime on kitpvp alone, 3 days out of the 16 are probably afk. Surprisingly, even though I have a high kill count and battle level, I spend my time in spawn reading chat. I would jump out more often but the dilemma with the toxicisity hinders me from pvping without being targeted by multiple people. Therefore looking as if I'm afk, but I'm actually only afk 15-20% of the time.
What skills do you feel you have that will help the server?
I know how to moderate. I'm very easy going and know my right and wrongs. I keep positive energy around me and enjoy making people happy. I care about having a community that picks each other up and can still be competitive. I know when to be the bigger person and end an argument for the better. I feel like I can encourage new members to keep playing. I'm patient with people and don't rush my work, I hold myself accountable for mistakes or inconsistencies. I love the game mode and find it really entertaining to play, which gives me a better understanding in providing that same entertainment for other members.
What experiences have you had which could help you as staff?
I have been and helper and a moderator on a faction server named Daegonner. Currently the server is down due to abusive owners and lack of care. I personally believe it to be the best server I've ever seen, it was only factions based, and reached up to 800 players at one point. It had a really positive community that was based around being competitive and still having respect for one another. I also was an admin on a very low quality server that amounted up to 16 players called Redstonehub, it was a server created to be like Daegonner Factions but didn't work as planned because of funds. In the end I know how to talk through things with people and work things out, and I know how to put my foot down. I'm experienced in influencing communities as well as banning and muting deserving players.
What three attributes distinguish yourself from other players that qualify you to be a helper?
Empathetic: This type of skill helps me understand many things. Like how annoying it is to grind for a set and get killed by a hacker... Or how it sucks to be pushed into a corner by a group of people. There is good pvp moderation on kitpvp but not enough wholeheartedly looking out for people. I've experienced both of these to a decent extent. I believe because of my experiences I should be able to be aware of people's anger, disappointment, and level of comfort on this server.
Caring/Talkative: I love talking to people and asking about people's days. I am also very sincere about it, if after asking about someone's day they say "ok" or "meh" I ask them why that is. I genuinely enjoy talking to people and making them feel better. I'm all about making this a competitive but loving community and I hopefully want the chance to help that happen.
Unbiased: I made a good amount of amazing and interesting friends on this server. In many circumstances staff can have a bias towards older players or they're close friends. If I am staff I'm going to be diligent and treat everyone the same disregarding my relationship with them. I'm also fair among people I don't like or appreciate as much, I wouldn't be quick to get them in trouble or be hateful towards them. In fact I let people know that I appreciate them, even if they've wronged me or others in the past, everyone deserves to be happy and enjoy playing here.
Please explain what you believe the role of a staff member is.
The role of a staff member is to provide a safe environment for the community and everyone within it. As well as keeping a positive attitude and not letting any other negative players in the community get to you. Staff members should treat every player equally, from supporters that you know to new members you're not familiar with. Each player should be able to have fun and enjoy themselves on the server and as staff you should be able help that become possible.
Are you able to use recording software?
I use the $30 version of Fraps, works pretty good and is definitely efficient enough to catch hackers and fowl chat.
Anything else we should know?
I work at a furniture store as a warehouse worker in the display department, I plan on buying a house and moving another staff applicant(PizzaEaston) in with me in a couple of years when I have enough money saved up. I have a little sister who I love to death and enjoy talking to. I want to create a choice based videogame in the future and have it all planned out storywise and how the game would work. I have a Youtube channel with 226 subscribers and I plan on recording a series on Manacube kitpvp season 10. I not only do minecraft videos and silly disstracks but I actually do a bit of singing and rapping. I'm passionate about my music and would love to share more with the world. I own two pet snakes, a king snake and a corn snake. I am probably the only human who'd classify snakes as cute or adorable xD. I'm in love with tacobell/taquitos/arizona teas/pizza(obviously). There are actually 8 of us Pizza people and we usually branch off playing different gamemodes/servers, and we all know each other in real life. I got my sister/cousin/friends/wifey to all start playing this server. I do "Question of the Day's" every now and then at around 8pm PST in the off topic/general discussion section of the forums. The questions I provide are mostly more deep and real hard hitting but I do post funny and interesting questions as well, so if you're bored go check em out! I can't wait to see responses from everybody negative or positive. If you see this I thank you so much for reading!! <33 - Morris
You are aware that all information provided must be true, and if found to be false, will result in an automatic rejection of this application
Yes
Last edited: