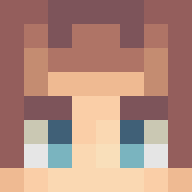 VIP+

Hello Skyblockers!
With the recent opening of /warp ig (and nerfs), I felt it would be a good time to host a drop party! There will be 100's of millions worth of items being dropped, so make sure you are there
.
Monday [2/11/2019] at 4pm EST. If exact time changes I will update the post.
Drops will include: banknotes with a 1mill minimum, custom enchants, op armor/tools, stacks of mob heads, ancient keys, spawners (including a stack of iron golem spawners, maybe more if I feel like it
) and many other valuable items.
As the name suggests, /warp ig has 4 afkable iron golem grinders, as well as many others such as wither skeleton, blaze, spider, zombie pigmen, snow golem, and several others. Great place for quick money, exp, and heads for /kilton
If you have any questions about the drop party, feel free to message me in game (Dominator813) or on discord (Dommeh#2185). Hope to see you there!
Last edited: